Ann Farnsworth and Cedar Fort Publishing & Media are pleased to announce the "The Throne of David" blog tour, which will run from August 22-September 5, 2015.
If you're interested in participating in this blog tour, please email us or leave a comment below.
About the book:
When a secret letter is delivered 32 years after it is written, it throws the ascendancy of the British throne into question and sets in motion an alliance that will do anything to suppress the truth. The search for the rightful heir uncovers the existence of a sacred stone, lost for centuries, and destined to reveal the true king. This high-stakes thriller leads readers on a deadly chase around the world, following clues through ancient history and eventually exposes the truth about the Throne of David. A mind-blowing mystery with an ending you have to read to believe!
Enter the books Goodreads contest to win a free advanced reader copy of "Throne of David"!!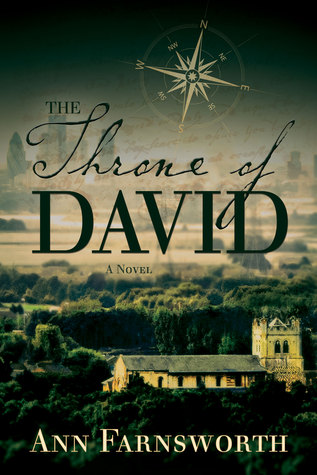 About the author:
Ann Farnsworth lives outside of St. Louis, Missouri. She studied the classics in school, along with history and is the author of The Throne of David, a political thriller set in the British Isles. The Farnsworth's are the parents of ten children, have two perfect sons in law and a grand-daughter. You can find her online at annfarnsworth.com or on Twitter @AnnFarnsworth.
"The Throne of David" blog tour schedule:
August 22: Keenly Kristin
August 23:
August 24: So I'm Fifty
August 25: Wishful Endings
August 26: My Book Addiction and More • Robyn Echols Books
August 27: Paranormal and Romantic Suspense Reviews
August 28: My Book a Day
August 29: readalot
August 30:
August 31: My Love for Reading Keeps Growing
September 1: Storyweaver • Emmy Mom
September 2: LDS Women's Book Review
September 3: Brooklyn Berry Designs
September 4: Bookworm Lisa
September 5: Jorie Loves a Story • The Morrell Tale
Ancillary Dates:
September 23: The Stubby Pencil's Library